Welcome To
Optimal Chiropractic
Where Families Go… To Get Well… To Stay Well!
Enjoy our state of the art chiropractic facility and discover the true wellness lifestyle! We will show you the natural way to better health without resorting to the use of expensive prescription medications. We are convinced that after one visit to our office you will see why chiropractic is the safe and effective alternative to back surgery.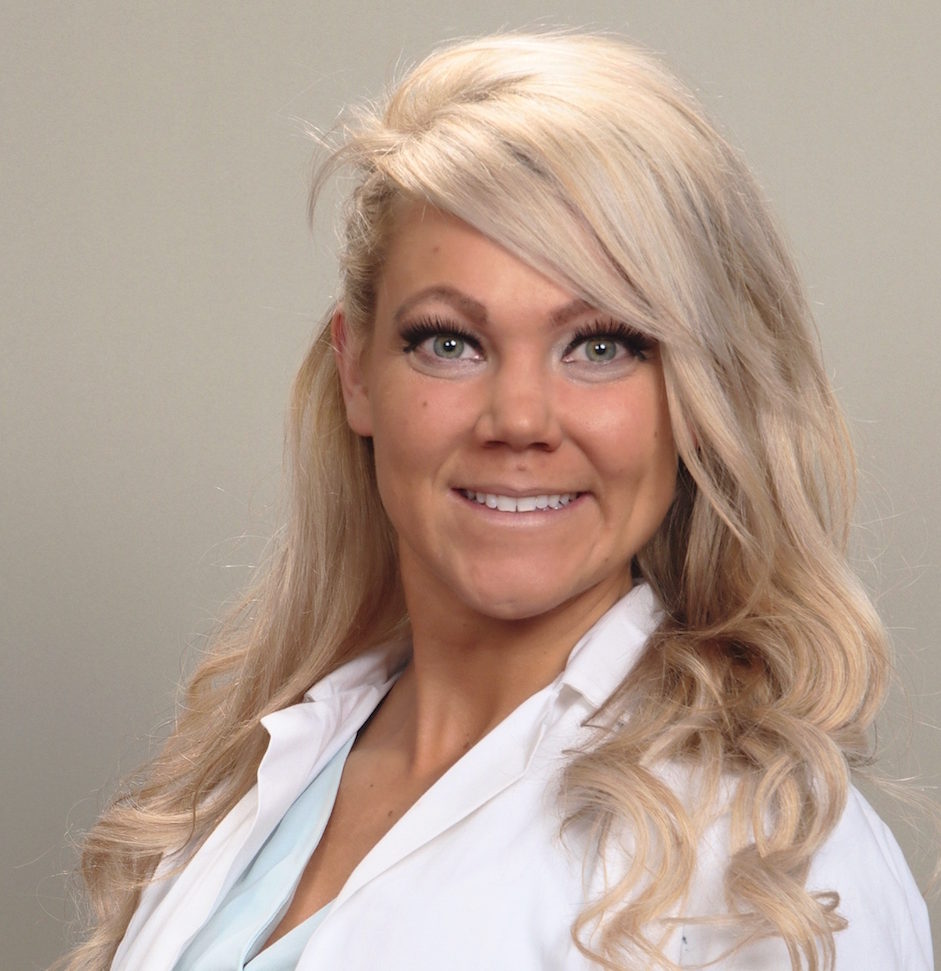 Doctor Ashley Nelson is ecstatic for the opportunity to serve and help create a healthier community in Crown Point, Lake County, and all surrounding areas. Dr. Ashley is a 2014 graduate of the prestigious Palmer College of Chiropractic College in Davenport, Iowa. After graduation she relocated to the Indiana area with the ultimate goal of sharing her love and passion of health and chiropractic wellness to the region. Although a young doctor Dr. Nelson has a wealth of knowledge about nutrition, exercise, rehabilitation, general health & wellness, pregnancy & pediatric health, and sports injuries & prevention due to her extensive background and personal experiences in the health field and life. These experiences have enabled Dr. Nelson to be at the forefront of expertise in the chiropractic field, with goals of continual progression and always enhancing her education and research.
Dr. Nelson thinks true optimal health and healing can only be reached through rehabilitative and preventative chiropractic care, essential nutrition, physical activity, and toxicity reduction. She is proud that her practice, Optimal Chiropractic: Family Sports Rehab; located at 11400 Broadway in Crown Point can allow the entire community and their families achieve all these goals. She believes in continually pursuing her duties to not only help individuals heal, recover, and get out of pain; But above all keep them living healthier and pain-free for the rest of their lives. Her friendly office staff is always available to help you or answer and questions regarding your health and our services. We look forward to continually serving you and your families.
Reviews from Our Happy Clients!
dr. ashley nelson and the staff at optimal are fantastic. so far i have only seen dr. ashley twice for adjustments and i already feel major results. i really appreciate her work and her taking the time to go over my x-rays and explain the details to me about the condition of my spine. i initially came here for a deep tissue and was booked with randy, one of their amazing massage therapists, and after immediately seeing my back randy suggested i see dr. ashley and i'm very happy i listened because these adjustments have been life changing. randy has also been helping me relieve pain from old injuries that i neglected to take care of over the years. i really recommend her for deep tissue/sports massages. with the help of both of them i have high hopes i will make progress with my spine. thank u randy & dr. ashley!
Taylor Kazlauskas
2022-04-29
Dr. Ashley is awesome! I started going to her after dealing with pain related to spinal stenosis. She found other problem areas with my back that my previous doctor had overlooked, which explained some referred pain I was experiencing. I feel better than I have in over a year thanks to her and her staff.
Dr Ashley is hands down one of the best chiropractors I've ever gone to. Not only is she amazing but so is her entire staff. They also offer massages too. I highly recommend Optimal Chiropractic. They are amazing and you will not be disappointed. I always feel like a million bucks after I leave.
Ed Stojancevich
2022-01-17
Got me in on very short notice and Dr. Ashley & team did a good job.
I started seeing Dr. Ashley after I had a back injury at work and she did wonders for me. A year later my psoriatic arthritis in my knees starting giving me a great deal of pain and I could barely walk. Went to orthopedic doctors got injections and the pain was so unbearable for me. I told the doctor my whole leg was killing me now after injections and "she said I think its your sciatica" I said then I'm at the wrong doctor I immediately call Dr. Ashley and almost immediately the leg and knee pain disappeared. I tell her where the pain is in my legs and she gives me an adjustment and the pain disappears I highly recommend if you have arthritis of any kind try this route first you will be amazed. Dr. Ashley actually LISTENS to you which is rare to find a doctor these days that have that quality. And the staff here is phenomenal. I'm a client for life.
After hideous experience being told to wait four days to be adjusted when I was in terrible pain, I called around and found Optimal. They got me in as fast as they could and treated me in first visit. I was in worst pain I've ever been in and next day it's 80% better. Summary: 1 week neck shoulder pain with self-treat ice/hot alternating...not much effect. 1 week with standard steroid pack and muscle relaxers...almost no difference. 1 visit with Optimal with 30 minute massage and next day 80% better. (Note: unlike every other massage I ever had, this was wildly painful and it took Buddha power not to jump up and run but they got me thru it). This tweak was qualitatively different than anything and the most pain I have been in my entire life and I am psyched to have found the real chiropractic office in the area!!
w t (blissrage)
2019-12-27
Amazing staff, they are fast, friendly and organized. Ashley is knowledgeable, personable and professional. Great experience my 1st time there and I will continue to go there. If you need relief now like I did, do yourself a favor and go there sooner than later.
Keith Lansdowne
2019-08-26
Contact Us Today or Stop on By!