It's finally that week again where everyone is either preparing for a showdown of the top two football teams in the world, or they are awaiting some awesome TV commercials. Either way, it's never been a better time to emphasize the positive benefit chiropractic has on athletes and their overall enhanced performance on the field.
Today, all 32 teams in the NFL use chiropractic physicians and chiropractic services as one of their basic protocols to keep players on the field, playing at their top potential. This may seem outside the usual structure of typical doctors and physical therapy or athletic trainers; however, hiring team chiropractors is a medical practice that is becoming very valuable to players and teams. Chiropractors have an expertise in functional sports medicine, and emphasize hollistic and natural types of care that seems to get players back on the field more quickly than any other type of care; So why the heck wouldn't teams want their own chiropractor?!
With the NFL previously being know for painkiller abuse, pharmaceutical overdoses, and way more corticosteroid shots than anyone even wants to mention; it is no question why non-pharmaceutical solutions would become popular for NFL teams. This shift from pharma to functional & hollistic has been taking place for 5-10 years now. It seems that is no longer good enough to "dull" the pain with prescribed or OTC drugs; players want to get better and stay better in order to secure as much longevity as possible in the league.
You can read multiple stories of players being positively impacted by chiropractic; however, Minnesota Viking Veteran, Captain Munnerlyn explains this form of alternative, functional medicine precisely. Munnerlyn was told he would miss over a month of games after injuring his hamstring during training camp. Completely bummed out he visited the team chiropractor, who worked on the injury just one time.
"It was crazy. I'd never had it done before, but it got me back on the field in a week," Munnerlyn told USA TODAY Sports recently. "Didn't use nothing. No machine. All hands. 'Wow. Is this the Son of God?'"
No… it is not a medical doctor. A licensed chiropractor to be specific, who describes his area of expertise as the functional aspect of sports medicine.
Teams are definitely leaning on treatments that have more data and research to support their efficacy. said the Rams' chiropractor is "probably the busiest member of the medical team before the game" and the team employs an acupuncturist and nutritionist as well.
To get the best impact on the field, finding a chiropractor that specializes in sports rehabilitation and functional medicine is your best bet! Lucky for you, Optimal Chiropractic in Crown Point, Indiana has just that! Call us today at 219-661-8680 or stop by our Crown Point location at 11400 Broadway and discuss your sports related questions with Dr. Ashley Nelson. Also, don't forget to check out our new patient specials online at www.crownpointchiro.com.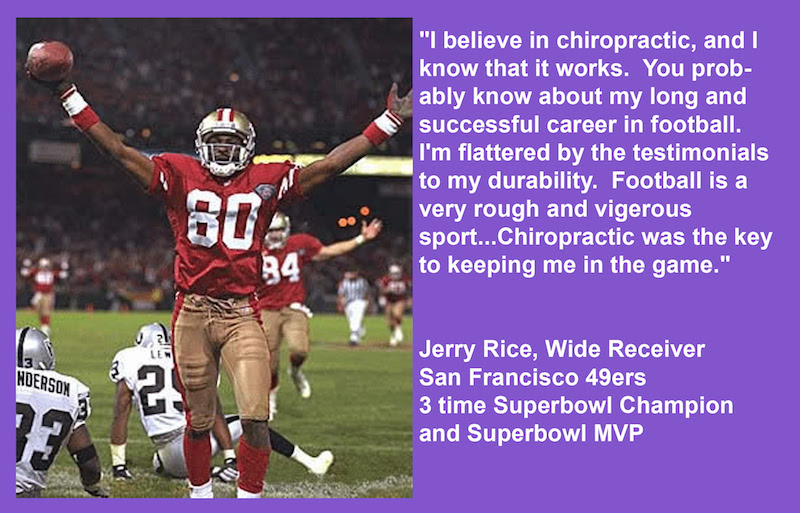 Contact Us Today or Stop on By!