Written by BrynAlyn Evorik, Health Coach
Turmeric is growing in popularity these days due to its incredibly wide range of healing properties. Turmeric has been known to aid in the treatment of several conditions such as inflammation, arthritis and digestion. However, it is in the spotlight lately because of its proven cancer fighting abilities. This one single herb has been found to be successful in preventing several types of cancer strains. Also, the main ingredient found in Turmeric, Curcumin, has been known to slow down or stop the growth of cancer cells and even destroy the cancerous cells all together. Curcumin is difficult for the body to absorb on it's own. It is recommended to take Turmeric with a natural healthy fat such as avacados. The healthy fats help the stomach absorb all nutrients, including Curcumin.
Turmeric is a powerful anti inflammatory, antibiotic, antioxidant, and blood purifier. It also improves skin conditions, reduces the effects of chemotherapy and SLOWS OR PREVENTS the progression of Alzheimers disease. Turmeric has treated many more illnesses and conditions so I encourage you to research this powerful herb for yourself and find out how it can benefit you!
Turmeric Milk Recipe (Also known as Golden Milk):
Take 1 inch of Turmeric (It is a root. You can buy it at most grocery stores in the fresh produce section)
Put the Turmeric in a pot with 8 oz. milk( either full fat or at least 2% because the fat helps with absorption) and boil for 15 minutes.
Strain out the Turmeric and drink the milk!
This very simple addition to your daily diet routine could literally add years to your life and take years off your face!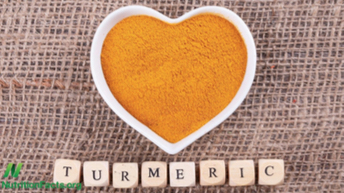 Contact Us Today or Stop on By!