Medical News Today published an article with the above headline addressing the issue of the health impact drinks with a high amount of sugar have on the population. The article is based on several studies including a study published on June 29, 2015, in the journal Circulation with the title, "Estimated Global, Regional, and National Disease Burdens Related to Sugar-Sweetened Beverage Consumption in 2010."
The article begins by reporting that the Centers for Disease Control and Prevention (CDC) estimates show that men consume an average of 178 calories from sugary drinks daily, compared to women who consume around 103 calories from these drinks daily. While some may make the point that these types of drinks should not be part of anyone's diet, the American Heart Association recommends consuming no more than 450 calories from these drinks in a week. This is equivalent to less than three cans of soda in a week.
Researcher analyzed sugar-sweetened beverages consumption data from 1980-2010 from 62 surveys involving 611,971 people in 51 countries. They reviewed the data to see how consuming sugary drinks impacted the death rate from diseases such as diabetes, cardiovascular disease, and cancer.
The results were outrageous, showing that in 2010, sugar-sweetened beverages were responsible for around 184,450 deaths worldwide, with 133,000 deaths from diabetes, 45,000 deaths from cardiovascular disease and 6,450 deaths from cancer. The study also highlighted that younger adults were more negatively impacted by these drinks than were older adults. Researchers commented:  "The health impact of sugar-sweetened beverage intake on the young is important because younger adults form a large sector of the workforce in many countries.   The economic impact of sugar-sweetened beverage-related deaths and disability in this age group can be significant."
Researchers continued concerns by adding, "It also raises concerns about the future. If these young people continue to consume high levels as they age, the effects of high consumption will be compounded by the effects of aging, leading to even higher death and disability rates from heart disease and diabetes than we are seeing now"
In the study conclusion, It was written, "Sugar-sweetened beverages, are a single, modifiable component of diet, that can impact preventable death/disability in adults in high, middle, and low-income countries, indicating an urgent need for strong global prevention programs."
THINK BEFORE YOU DRINK! Learn what you are actually consuming, and how it is impacting your health.  Do you know how to accurately read a food label and actually understand what everything means?  All the little macro and micro nutrients really impact your health and you body immensely!  Call Optimal Chiropractic at Crown Point, Indiana today to have our doctor or one of our experience nutritional consultants help you reach a point of optimal health!  Our staff is excited to help you on your health journey!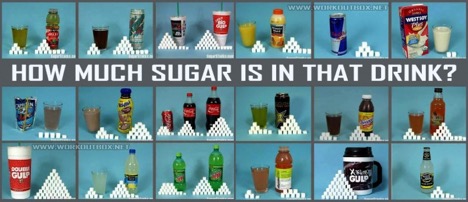 Contact Us Today or Stop on By!